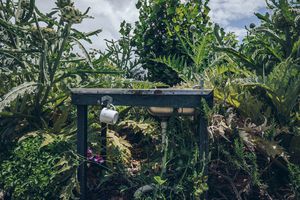 The Farm
Astrolabe Farm is our own vineyard, situated in the lower Wairau Valley in Grovetown. This vineyard provided the chardonnay fruit for the first release of an Astrolabe wine, in 1997. We fell in love with this place and now live in the original farmhouse. The Farm is the home and heart of Astrolabe Wines — where we entertain our friends and visitors.
The vines are grown on the flat, moderately well-drained loamy and sandy alluvial soils of the younger terraces. This vineyard has some of the older vines in Marlborough and is planted with riesling, chardonnay and pinot noir in a diverse mix of clones. We find flavours of green apple and lemon in our riesling, citrus and stone fruit in the chardonnay and red cherry characters from our pinot noir.
Grovetown is a particularly lush area, and we dry farm our vineyard. We practise organics, and The Farm is BioGro Certified.
Latitude: -41.484489
Longitude: 173.962914
Wairau Valley, Marlborough, New Zealand
Grown by Jane and Simon
Planted in 1989
Deep alluvial loam
—chardonnay: clones Mendoza, 15, 2/22, 6
—riesling: clones 239, 198 and Barnsley
—pinot noir: clones 10/5 and 115
Sustainably certified SWNZ