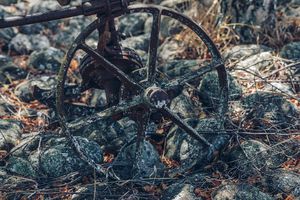 Comelybank
Some of our oldest vines are grown by Jeff and Vanessa Hammond in the western-most part of Marlborough's Southern Valleys, at the confluence of the Waihopai and Wairau valleys. The Waihopai is the largest of the Southern Valleys and can be considered a separate sub-region. Being located at the meeting of the valleys gives Comelybank a varied soil profile, with gently undulating, well-drained stony alluvial soils and some imperfectly drained loams from the undissected older terraces.
Comelybank vineyard is our foundation block for pinot noir, pinot gris and sauvignon blanc. It produces sauvignon blanc with tropical and stone fruit aromas, pinot gris with fresh pear notes and pinot noir giving red and black cherry characters.
Across the headland, on the lighter soils of Beacon Hill, pear, quince and peach flavoured pinot gris and white nectarine and tropical sauvignon blanc are grown.
Catabatic winds keep this a frost-free site, ensuring good flowering during spring and a generous fruit set. This allows us to thin aggressively to achieve a tight band of maturity at harvest.
Grown by Jeff and Vanessa Hammond
Comelybank
well-drained stony loams
—sauvignon blanc
—pinot gris
—pinot noir: clones 777, 667 and 115
Beacon Hill
well-drained stony loams
—pinot gris
—sauvignon blanc
Sustainably certified SWNZ
Latitude: -41.521572
Longitude: 173.803108
Wairau Valley, Marlborough, New Zealand